Our farm and the unique work we do has been feathered in a number of wonderful publications and podcasts.
Each article is written differently and tells a sweet piece of our story. We are available for interviews and love to spread the word about beautiful egg colors, breeding chickens for temperament, humane hatching and a chickens value in reducing your carbon footprint. We are now the only chicken hatchery in the United States that runs on 100% clean renewable energy with 100% plastic free shipments.
Our farm and hatchery are zero waste, we believe we can shift the poultry industry one shipment and educational conversation at a time.
North Bay Business Journal 2023 Farmers Face Demand For Eggs/Chicks Amid Shortages 
Urban Exodus Podcast Interview 2021 A family run hatchery working towards a better future (this is also a really really good one!)
Big Picture Business Podcast (2020) Leading Your Business From The Heart (this is a good one!)
San Francisco Chronicle December 2020
Raising Quail For Fast Food Podcast Interview March 2020
BioFriendly Podcast Interview March 2020 
Heritage Acres Podcast interview on running a Zero Waste Farm December 2019
Sunset Magazine May/June 2019(Best of the West)
Chickens Magazine (May/June 2017)
Made Local Magazine April 2017 (cover)
Acreage Life March 2017 (cover story)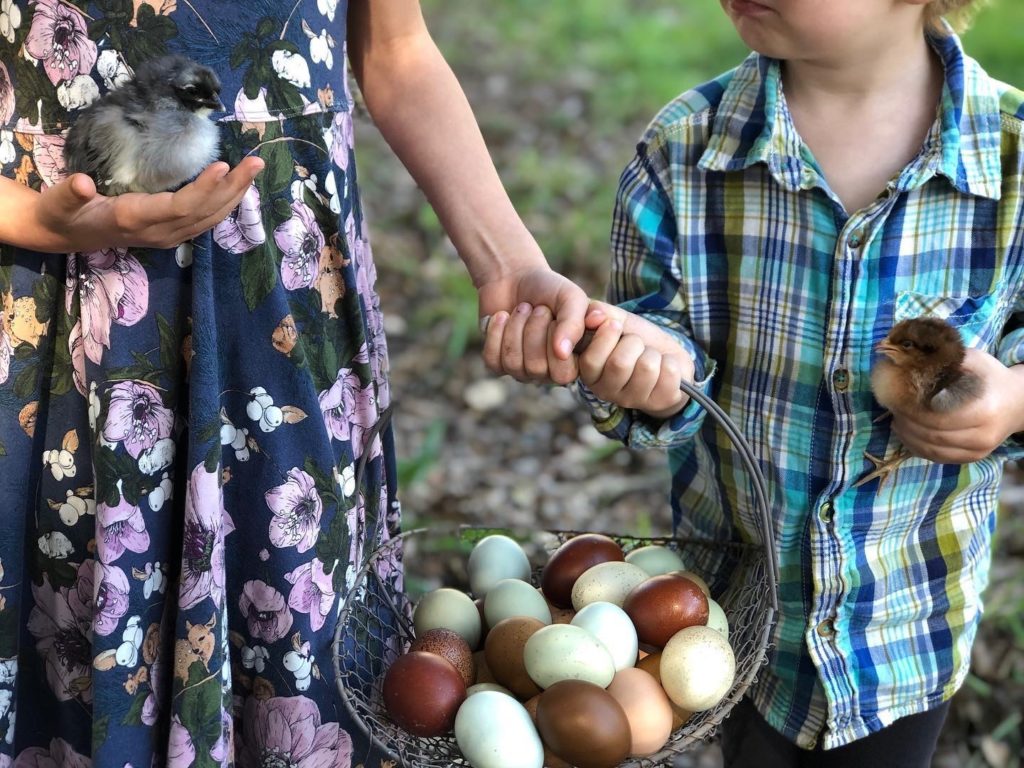 Press